Bhutan Centre for Media and Democracy
Posted On: November 8th, 2022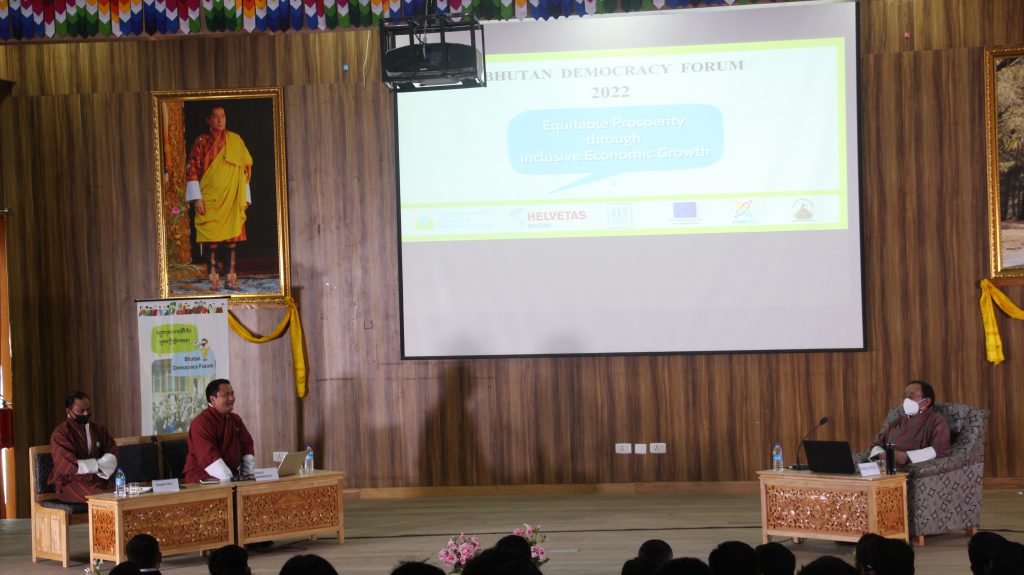 To enable vulnerable/marginalized groups to share their needs and suggestions to strengthen civic voice and participation; Bhutan Centre for Media and Democracy initiated panel discussions including representatives working with vulnerable groups such as youth and financially distressed groups from rural areas and aspiring entrepreneurs. The other panelists consisted of representatives from the government, financial institutions, and an international speaker working with an INGO.
Oftentimes the lack of space to discuss socio-economic and political issues contributes to citizens' apathy. Therefore, prompting discussion on pertinent socio-economic issues is critical. Bhutan Democracy Forum provided an equal platform for diverse stakeholders to have their views shared on the issue of reducing inequality in the country which included discussions on "Equitable Prosperity through Inclusive Economic Growth". The forum was attended by youths from different academic institutions and women who are often left out of public forums along with CSOs, political parties outside of the parliament, and local elected leaders.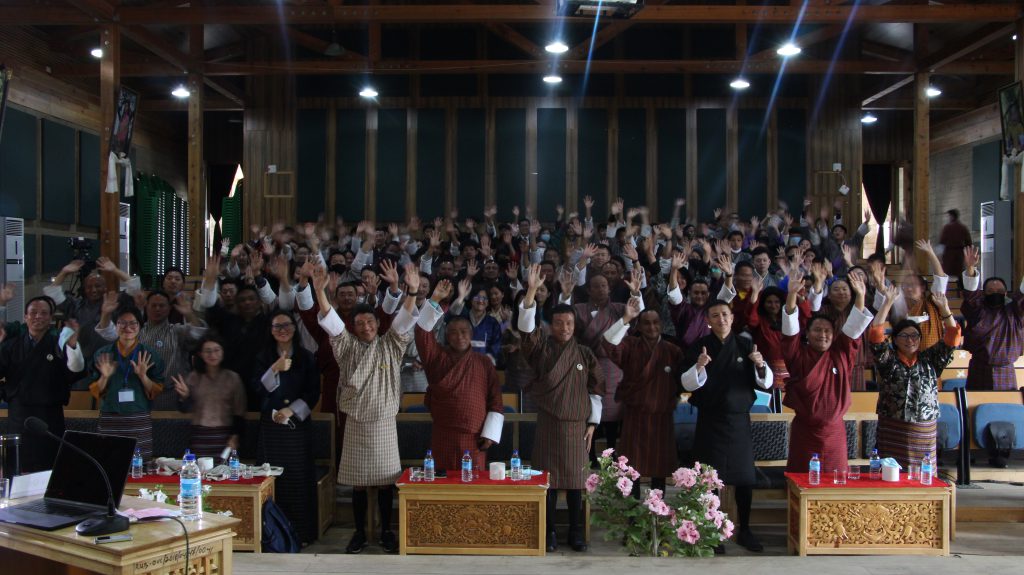 Modeling healthy civic spaces at academic institutions is important as these are sites where seeds of change are sowed and nurtured in young minds. BCMD's project engaged a total of 503 participants from different colleges across the country. The mini-forums in the colleges normalized the participation of young people on serious topics of national importance. The participants in the post-evaluation show that the participants found the forum enriching to their learning.
Dr.Kinley Seden, Lecturer in Economics from Samtse College of Education said "Such discussions are important as it helps in generating ideas and solutions that may help the economy. Aside, it will also contribute to formulating policies that are inclusive and favors the larger section of the society."
The forum enabled marginalized groups to share their needs and suggestions to nurture a healthy civic voice and participation. For the elected leaders and the bureaucracy, the Forum helped them connect with citizens and to listen to their views and suggestions. For the citizens, it is an opportunity to share their concerns, provide suggestions, and gain deeper insights into issues, plans, and policies.